Jul 27th 2021 | Morgan Lea
Maggie and Aleah are sisters from Washington State who have been living the dairy farm dream since they were five and eight years old. After their parents moved from their neighborhood home back to their roots on the family farm in the foothills of the Cascade Mountains, nobody has ever looked back.
Maggie now cares for cows, chickens, and an ever-expanding garden just across the road from where they grew up, and Aleah lives in the next town over with her husband, where they are building a beautiful, sustainable homestead in the midst of 20 acres alongside many furry and feathered friends.
Meet the menagerie
Throughout their childhood, the two sisters were surrounded by what they describe as a "menagerie" of animals. So, when it came to starting up an Instagram account for their farms (called Small Farm Family), it was only natural that this would be the way to connect with a virtual community of people who also care about their animals. Maggie and Aleah started the #meetthemenagerie hashtag during spring of last year, and have been blown away by the response.
They say, "It's been such a cool way to connect with fellow homesteaders, hobby farmers, and ranchers who share our passion for caring for their menagerie. The dedication and selflessness our fellow farmers put into caring for their animals is truly special to see."
Honoring our veterans through agriculture advocacy
As well as being an all-round animal expert and farming superstar, Aleah is also a freelance contributor for AGDAILY. She recently penned a piece highlighting the connection between farming and serving the country. Some of their own childhood friends have been called forward for military service, and they believe the great land they call home wouldn't be what it is today without the sacrifices of many Americans.
Of the article itself and their admiration for America's heroes, Aleah says, "our grandfather is a World War II Marine, and many members of our family have served in the armed forces dating back to the Revolutionary war. We are compelled by the commitment to serving others that is the driving force behind our military veterans and our nation's farmers and ranchers. We were humbled to connect with five outstanding veterans-turned-farmers who shared their journey from serving their nation overseas to serving their communities back home. Our nation's military heroes, farmers, and ranchers all embody courageous and resilient spirits that inspire us daily to keep fighting for the things that matter most."
Why female farmers choose KEY workwear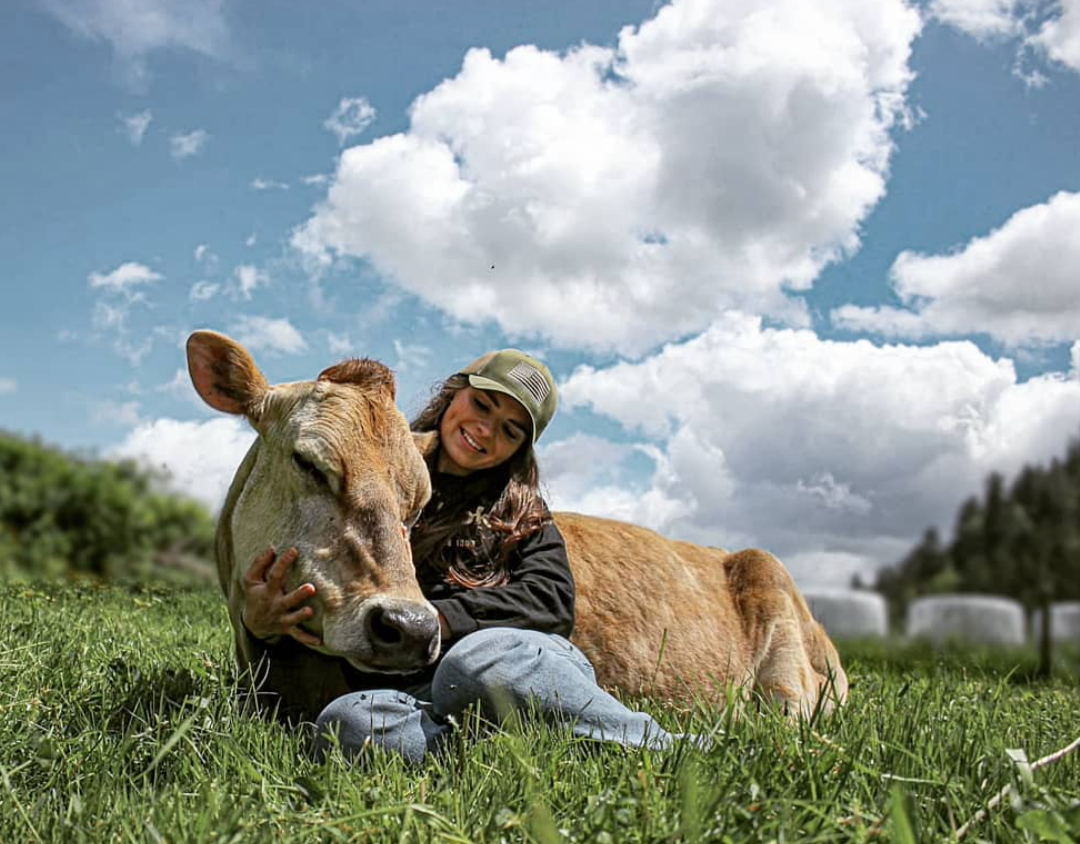 Quality workwear is the backbone of operations across the farm, with both Maggie and Aleah agreeing that comfort and durability are huge factors. "Being comfortable in all types of weather is critical on the farm. Here in Washington State, we love to be able to layer our clothes as the temperature changes pretty frequently. Durability is also a huge factor in the clothes we choose since wear and tear is inevitable in our work."
The pair initially chose KEY workwear due to the integrity of the brand and our appreciation for the farmers and ranchers who feed our country and beyond. Holding our company values close to their hearts, the sisters deeply appreciate KEY's undeniable patriotism.
Often working all hours, in many different outdoor environments, it's important for the pair to be able to trust the quality of the products they buy without breaking the bank.
"KEY is hands down the most affordable ag apparel on the market. When KEY says they offer the best value, they're not kidding."
When it comes to their top pick of products, the sisters highly recommend both men and women's work shirts. "Our whole family has found they are comfortable and incredibly durable, especially considering the wear and tear that they get as we're working our land."

Saying that their favorite part of what they do is the more "simple, slower-paced lifestyle", the pair are passionate about upholding the heritage of hard work that helped build America. When this powerful pair aren't caring for their animals or working on the farm, Aleah is a project assistant at her husband's family's construction business, as well as a freelance contributor for AGDAILY, and Maggie is a full-time remote content journalist and content marketer for a cybersecurity firm.