Jan 22nd 2021 | KEY Apparel
As part of a regular new blog series, we're taking a look at the different workers and business owners who choose KEY Apparel as their go-to workwear brand. We'll take a look at why they trust us to help them get the job done, and what it is about KEY that keeps them coming back.
Excavation & just about everything else
Kevin "Skitch" Allen is the owner of Skitch's Hauling & Excavation. Inc. in Fort Scott, KS. He started out as a small dirt contractor with a dump truck and a skid loader, and has since grown the company with several dump trucks and a whole lot of iron, including excavators and bulldozers.
Growing from success to success, Skitch now covers all bases and has diversified the company to offer a broad range of services such as site preparation, poured concrete, asphalt, landscaping, and fencing. Skitch's has a stellar reputation that gets them hired time and time again thanks to local word of mouth.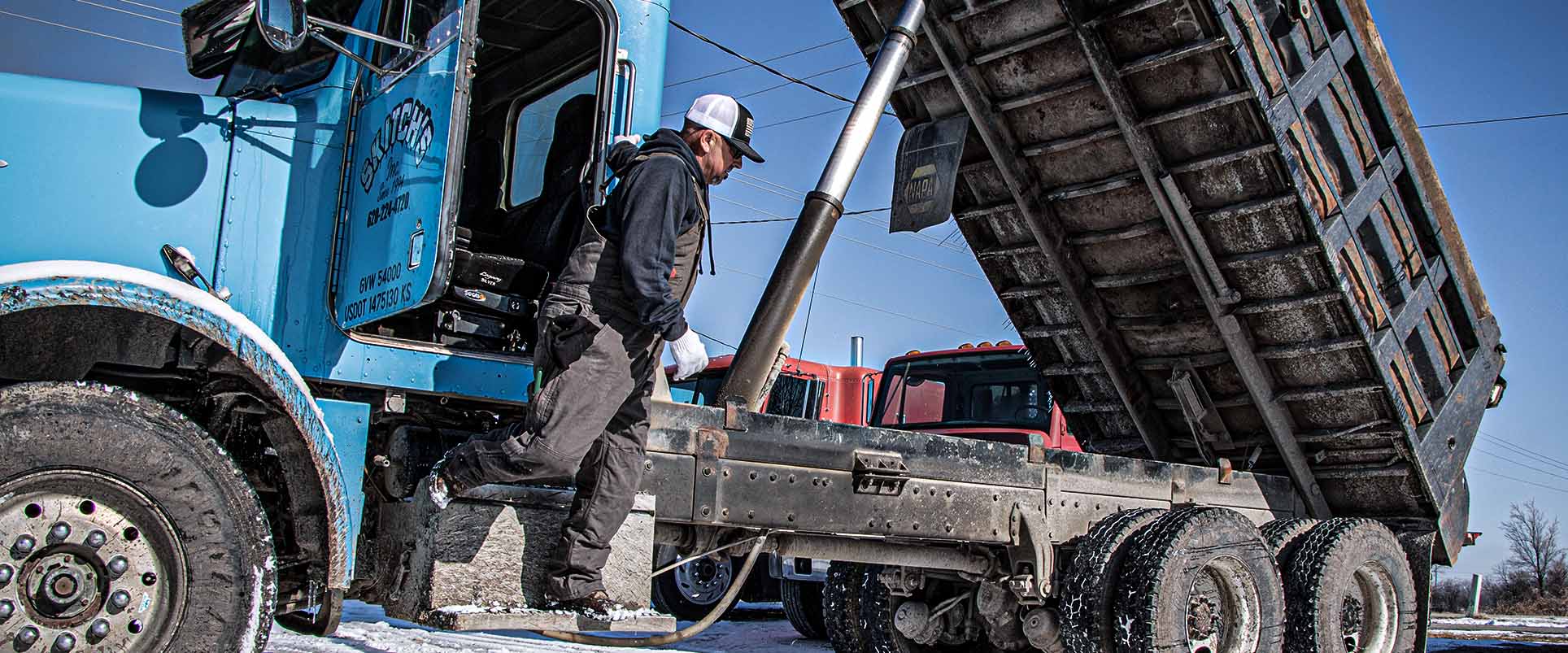 Quality workwear for all environments
Often spending hours on end in the great outdoors, employees at Skitch's face everything from grease and oil to mud and dirt in order to keep customers happy and ensure a fine finish on the job.
When looking for clothing and workwear, Skitch lists durability and comfort as his top two features. He needs something that is guaranteed to hold up during those tougher jobs and dirtier days, while ensuring comfort, warmth, and longevity.
Why Skitch Hauling & Excavation Inc chooses KEY Apparel
The only destination considered by all those at Skitch Hauling & Excavation is KEY Workwear, with Skitch himself insisting that KEY has taken into account absolutely everything he could want in workwear. From the endless environments and terrain types faced by workers down to exactly what they need to carry on them in terms of tools and allowing for this in the design of each product, KEY covers all bases.
Worn by Skitch's: workwear for hauling and excavation
Needing coverage coupled with ease of movement, workers at Skitch Hauling opt for our Unlined Duck Bib Overalls to protect their clothing from grease, oil, mud, concrete, and paint, as well as keeping essential tools close to hand thanks to the reinforced pockets, tape measure loop, and hammer holder. With triple needle stitching and a blueprint that hasn't changed since 1908, these bib overalls were designed to stand the test of time.
Also perfect throughout the colder months, Skitch's workers can opt for the insulated option of our overalls to avoid being beaten by cooler climates.
Running a successful business for the last 26 years, Skitch is excited to see what the next 26 holds for the company, and will continue to turn to KEY for quality workwear.
Located near Fort Scott & in need of Skitch's services? You can find out more here.